Popular Used Car Brands & Models for Sale at Midway Automotive in Abington, MA
If you're searching for a pre-owned car near your home in Brockton, look no further than Midway Automotive. A premier used car facility in the area, Midway Automotive is committed to helping you find your next used car for less. Discover amazing deals and special pre-owned offers on popular used sedans, hatchbacks, and coupes from brands like Honda, Nissan, Hyundai, Ford, and Chevrolet. Whatever your needs are, we've got a pre-owned vehicle in our used inventory that can help facilitate your lifestyle.
Read more about the popular car/sedan brands and models here, then be sure to get in touch to arrange a test drive or to learn more!
The Honda Brand
Honda vehicles are known for being trustworthy and reliable. Even into the later years of their life, pre-owned Honda models tend to hold their value for many years after their prime. Designed for the everyday driver who wants to stand out on the roads in Braintree, MA, our used Honda selection is full of engaging options for all different types of lifestyles. Leading the way and highlighting our used Honda inventory is the popular Honda Accord.
Spotlight: Honda Accord
The Honda Accord is an effective daily driver that you can rely on to handle the dirty work. From powering through the rain to commuting to and from your office, a used Honda Accord provides drivers with a revitalized sense of control. Sporty by nature and sophisticated by design, the Honda Accord only strengthens its allure the older that it gets. Crafted with athletic-inspired details that tell a story, the pre-owned Honda Accord will have you flipping pages quickly with every minute that you spend behind the wheel.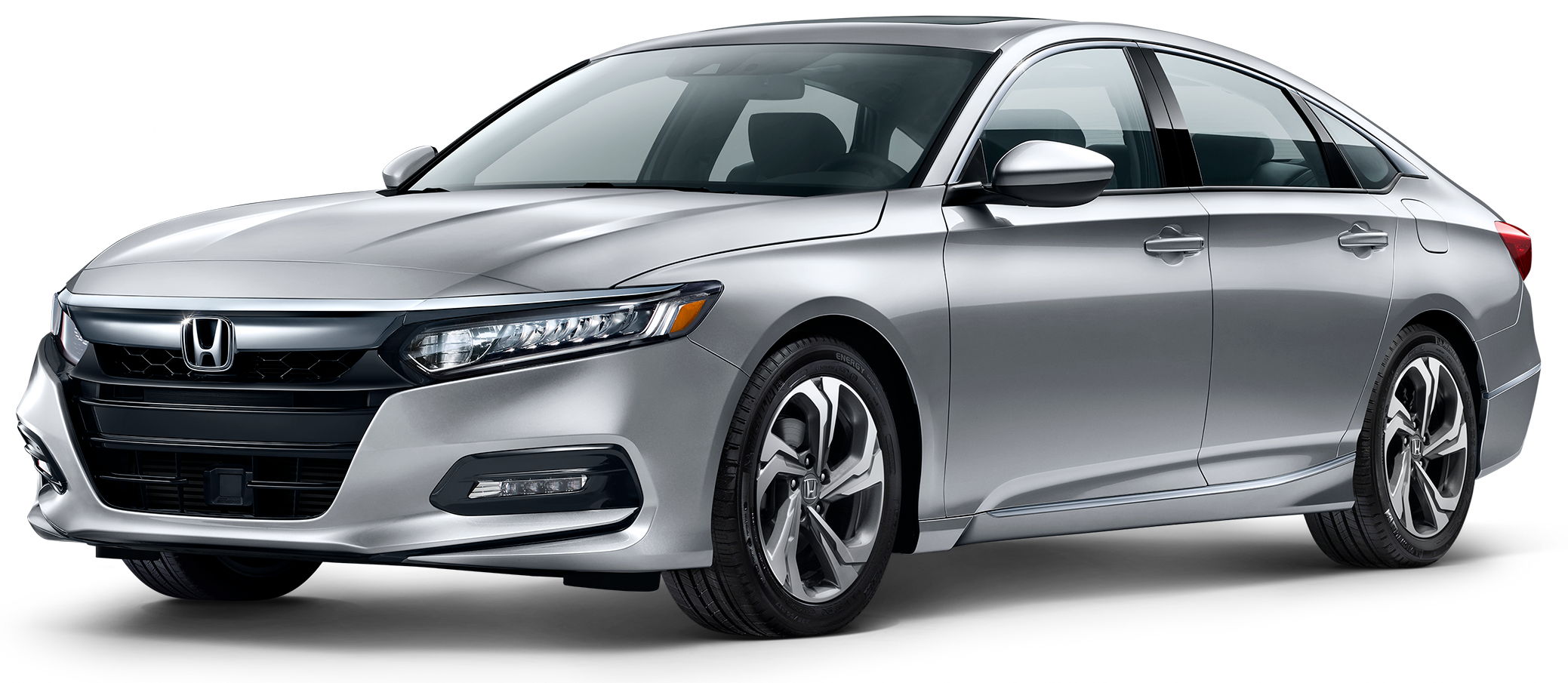 Popular Nissan Car Models for Sale
Nissan is the active automotive safety leader that leaves absolutely nothing to chance. Integrated with Nissan's Intelligent Mobility Suite, even the older models featured on our lot are among some of the safest sedans on the roads in Quincy, MA. To help inspire your next family adventure with the kids, consider exploring two of our most popular Nissan models - the Nissan Altima and Nissan Maxima.
Nissan Altima
The Altima is Nissan's quintessential sedan that has yet to go out of style. Featured here on our pre-owned lot, the used Nissan Altima offers unparalleled fuel efficiency and safety for everyone on board. An ideal commuter vehicle that doubles as a family-friendly crusader, the used Nissan Altima not only saves you money but allows your dreams to turn into reality. For a limited time only, discover the used Nissan Altima here on our lot and explore all of its tantalizing interior features.
Nissan Maxima
A step above the Nissan Altima, the Maxima helps maximize your ambitions with a wide-body sedan that's designed to let you take on the world. Boasting a reinforced exterior that speaks to its capability, a used Nissan Maxima form Midway Automotive is undoubtedly one of the strongest daily drivers on the market. Effortlessly mixing flavors of practicality and sportiness, the used Nissan Maxima is the perfect choice for colorful drivers who wish to leave an impression. Available in different exterior body colors, we're confident that you'll be able to find a used Nissan Maxima that's the right fit for you.

Hyundai Cars
Quality assurance and peace of mind are what you get when you choose to drive with Hyundai. Offering drivers with an exclusive feeling of notoriety, Hyundai represents the eclectic in all of us. For a creative sedan that bolsters your imagination with every mile driven, look no further than the used Hyundai Elantra.
Discover the Hyundai Elantra
A used Hyundai Elantra is simple, yet elegant. Designed for all of life's everyday battles, the Elantra is a classic compact car that won't let you down. Cited for its impressive fuel economy and easy-to-use infotainment tech, the Hyundai Elantra makes driving through Brockton more fun than ever before. Made for the routine daily commuter who often seeks adventure on the weekends, a used Hyundai Elantra can help you reach the trailhead on your way to hike Mount Greylock.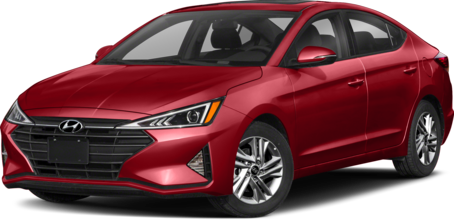 Cars from The Ford Brand
Built Ford Tough is more than just a saying - it's a lifestyle. For drivers in Weymouth seeking the ultimate driving experience this season, our used Ford collection is bound to set off some alarm bells. Most notably recognized for its heavy-duty pickup truck collection, Ford also owns a stake in the compact sedan segment with the ever-popular and efficient Ford Fusion.
The Popular Ford Fusion
For all the adrenaline junkies who want something powerful, yet tamed, a used Ford Fusion is right up your alley. A sophisticated Ford sedan that's best known for its rugged reliability, the Ford Fusion is everything you need to command respect with on the roads. Highlighted by its bold personality, the Ford Fusion is an affordable used sedan featured in our pre-owned inventory that won't break the bank. In fact, the Ford Fusion is so fuel-efficient that over time, drivers in Braintree, MA, will be happy that they switched after seeing how much they saved at the pump.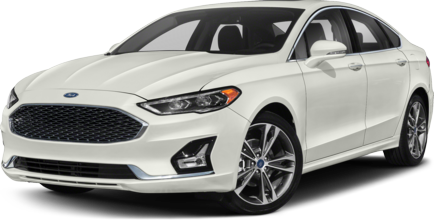 The Popular Chevy Brand
Chevrolet is another popular brand that's got people talking. An auto manufacturer that's built on boldness, Chevy is committed to keeping you moving forward even when the going gets tough. For sale right now at Midway Automotive, we encourage drivers seeking the ultimate Chevy experience to check out what a used Chevrolet Malibu can do for you.
The Classic Chevy Malibu
A used Chevrolet Malibu is perfect for Braintree, MA, drivers who want something simple and spacious. In addition to being a practical daily commuter vehicle, the Malibu also features an abundance of interior space that helps set it apart from the competition. If you enjoy traveling with friends and family, the used Chevy Malibu offers all of the space without costing you a fortune. Shop our used Chevy Malibu inventory today and discover which large sedan body style is the best fit for your personality.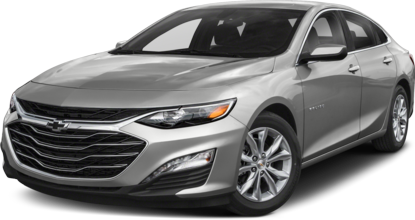 Why Shop at Midway Automotive for Your Next Used Car?
There are many benefits to shopping for a pre-owned vehicle at Midway Automotive. In addition to our fabulous prices, Midway Automotive also specializes in helping customers from Weymouth get more for less. Whether you're shopping for something sporty like the Honda Accord, or something more sophisticated like the Hyundai Elantra, we've got you covered.
Additional perks of shopping at Midway Automotive include:
Friendly customer service that you won't find anywhere else in the area
Dedicated sales team that can work alongside any budget
Vast selection of pre-owned sedans, hatchbacks, and coupes from a variety of automakers
Affordable prices and used vehicle specials available for the majority of models featured on our lot
Online shopping solutions designed for you to experience the wonders of car-buying from the comfort and safety of your home
Contact Us Today & Starting Shopping Online!
Here at Midway Automotive, we encourage drivers from Quincy, MA, and beyond to begin the car-buying process online. This will help give you immediate access to our entire used inventory so that you can explore all of the models featured on our lot. Once you find something that you like, let us know, and we'll help you get set up with a test drive. For more information and to speak with an associate, please call, visit, or contact us online at Midway Automotive today! We look forward to meeting you!
Make an Inquiry
* Indicates a required field
Hours
Monday

9:00AM - 7:00PM

Tuesday

9:00AM - 7:00PM

Wednesday

9:00AM - 7:00PM

Thursday

9:00AM - 7:00PM

Friday

9:00AM - 6:00PM

Saturday

9:00AM - 5:00PM

Sunday

11:00AM - 4:00PM