We at Midway Automotive Corp are committed to helping you find the perfect used SUV. We have huge selection of used SUVs in stock, and we know that you can drive off in the one that you love. This is a process, and we are here for every step of the way. We wanted to take a moment to highlight what exactly you should look out for in an SUV and the questions that you should ask during your journey. Asking thoughtful questions along the way, and working with us are both factors that can really change the outcome of your experience.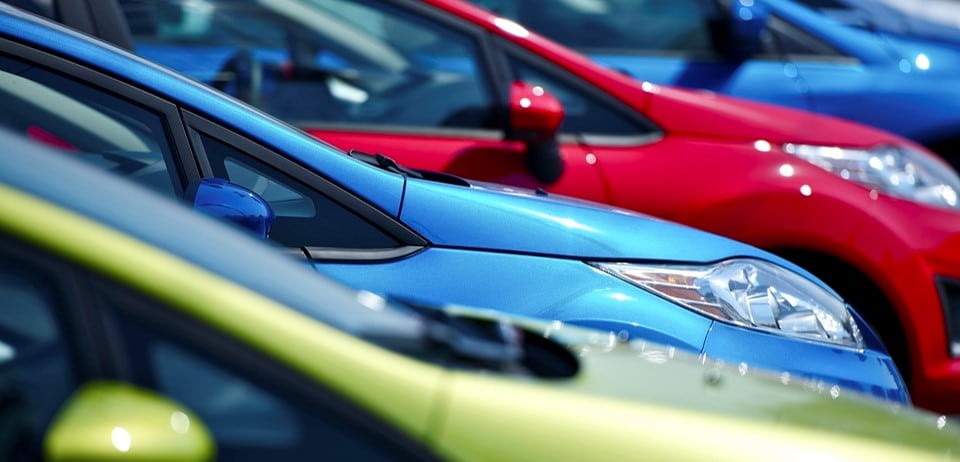 Vehicle Reliability
One of the first things to keep an eye out for when shopping for a used SUV is the condition that the vehicle is in. Often times, you may want to check the mileage, along with the interior and exterior of the vehicle. Because a used model belonged to someone else, it is good to have a mechanic take a look at it, and determine if it is in reasonable condition for your needs. Depending on the model, you may want to look for something that is below the 100,000-mile range, especially if you plan on using this model for a while.
Another factor to consider, is that the previous owner may not have cared for the model in the way that you would. Though many of our vehicles are in great shape, when shopping elsewhere, you may come across a model that has had a questionable ownership prior to you. All of this can factor in to how the vehicle performs, and is another reason that you should have a mechanic take a look when buying used.
Features and Technology
Another important thing to look out for when buying a used SUV is the features and technology that it comes equipped with. In this day and age, technology has become increasingly important, and having a vehicle with great tech features and up to date safety is very important. With access to Apple CarPlay and Android Auto, you'll be able to focus more on the road and less on the device in your cupholder.
With technology on your side, you can experience endless convenience. With used SUVs the model year and trim level available will help to determine what type of technology you will be enjoying. Newer years and higher trim levels often have more tech, and more convince features available to you.
With entertainment technology also comes technology that keeps you safe. This incredible tech can help to guide you through certain driving situations, as well as warn you when an accident may be imminent. Every year, vehicles are equipped with more and more impressive safety technology, and checking the model year on the vehicle you go with will again help you to determine the advanced safety features that may be available to you.
Space
One of the biggest things to look out for when shopping for a used SUV, is to be attentive to the space that is available. There are plenty of new and used SUVs out there, and many of them differ immensely in how much space they offer up. Space is important, because if you choose too small of an SUV, or too large, you won't reap the benefits.
Working with a small SUV can be totally beneficial if you live in a city environment. With a smaller SUV, you can still enjoy great space, configurability and comfort, while getting rid of the hassle of finding a parking spot or maneuvering those slim city streets. A smaller SUV is also a great move for families and households of one or two.
Choosing a large SUV is a good move as well. There are plenty of heavy-duty and high capacity SUVs available within our used inventory as well. You might want to look into a larger SUV if you have a family to tote around, or you are considering a lengthy road trip. These models are perfect for driving the kids to and from hockey practice, or taking them on an exciting camping trip. With these larger SUVs you can easily enjoy total configurability and seemingly endless space. If small or large aren't the right fit, there are also plenty of benefits to driving off in a midsized option.
Hauling Capability and Off-Road Prowess
Finally, something that is certainly worth looking into is the off-road prowess and towing capability of the SUV you like. Many different SUVs have different towing capabilities to utilize. You'll want to choose your SUV based on what exactly you plan to tow. Secondly, you'll also want to keep in mind the several adventure SUV models that are on the market. If you plan to spend more time off the beaten path, then looking into a Jeep model as opposed to a luxury model will be the way to go. No matter your taste, you can find the perfect SUV with a little bit of research.
We at Midway Automotive Corp, located nearby to Brockton, Weymouth, Quincy, and Braintree, MA are very eager to work with you to help you find the best used SUV for your needs. We have a huge selection available, and plenty of resources to guide you in the right direction. Reach out to us today or utilize our comprehensive directions list to get started on the SUV buying journey.